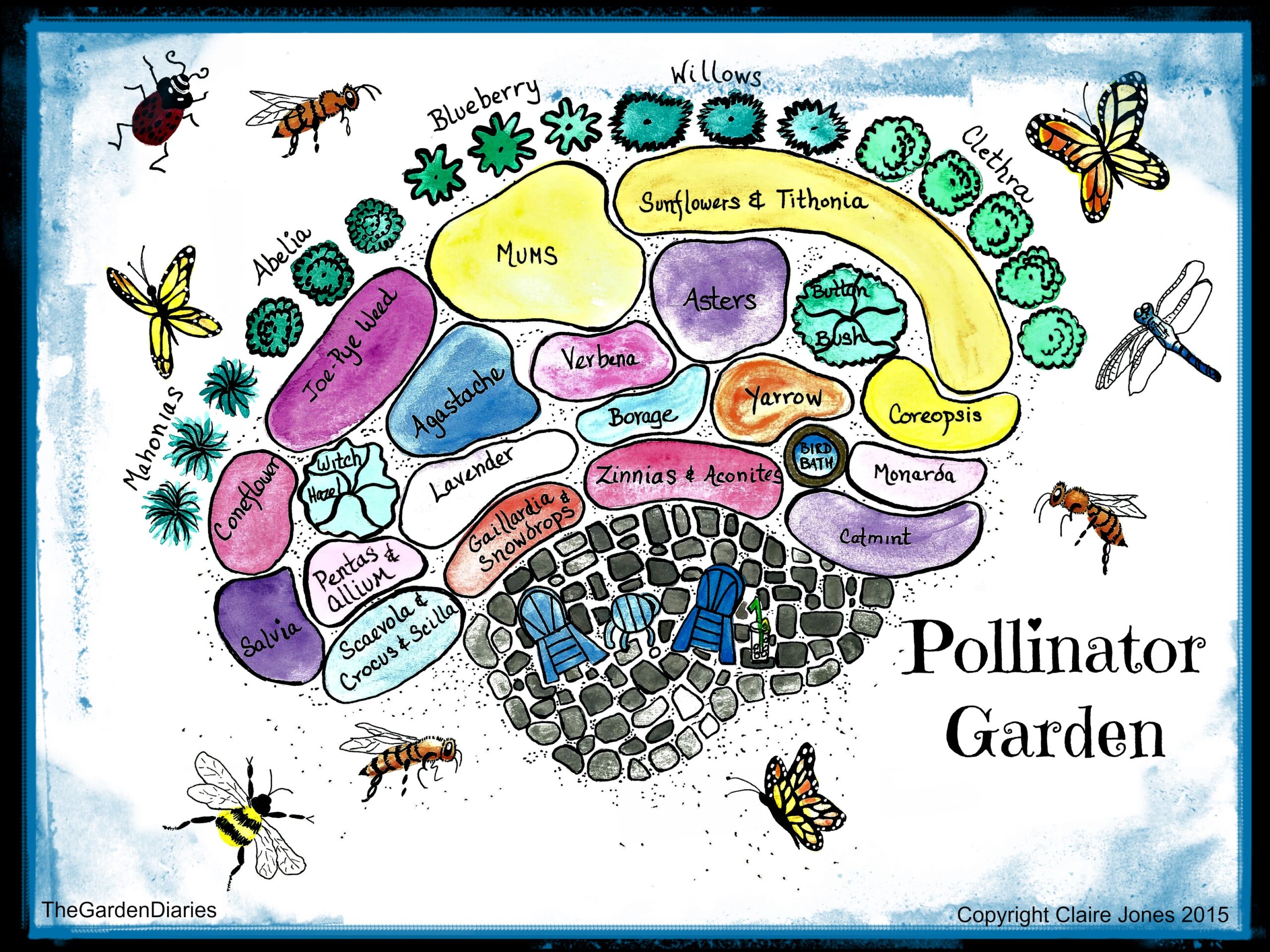 I strive to create gardens for my clients of lasting function, beauty, and sustainability.Close attention to detail, open communication, and smart design complementing the home's architecture, combine to create landscapes that thrive in the site's local growing conditions. Working collaboratively with a team of skilled contractors, beautiful and functional outdoor spaces are created and personalized to meet the needs of each customer. This includes practical interpretation of my client's wishes, allowing me to create a unique outdoor space to fit the situation. Sustainability, minimal maintenance, as well as regenerative gardening with native plants are always my goal.
Here are some examples of unique places that I can create:
Deer Resistant-careful selection of deer resistant plants for deer browsed areas such as a foundation planting
Healing Sanctuary-a place for rest and meditation
Pollinator Islands & Gardens-sustaining and attracting native pollinators with the right selection of host and nectar plants
Kitchen & Herb Gardens-for growing field fresh fruits, herbs, and veggies in a beautiful space
Rain Gardens, Bioswales, and Barrels-for sustainable drainage solutions
Balconies, Decks and Courtyards-container gardens for edibles and flowering plants
Colorful Shade Areas-using beautiful foliage, flowers, and natives
Sitting Area-sitting walls, patios, pergolas, arbors, firepits, and outdoor kitchens
Multi-Season Gardens-no matter the time of year, enjoy the textures and colors of living plants, with bark, berries, and forms
Lighting Solutions-for safety and security reasons, low voltage lighting can be designed in a plan
Screening Areas With Deer Resistant Shrubs and Trees
PortableContainers all season long, including porch pots for holidays
Every new project starts with a paid consultation lasting between one and two hours long, where we discuss your desires and expectations. Meeting with you one on one starts our work session, where I can determine the challenges and the opportunities of your property.
Photographing, measuring, walking the property, and analyzing everything, I can come up with a rough drawing that I can finish in my office and summarize the necessary steps and plant suggestions which I can then share with you. Once you have that information, some decide to do the work themselves, others hire me to supervise the work using my hand-picked contractors.
Before meeting, gather photos of gardens and plants that you like on Pinterest or a folder on your computer, or tear out pages of a magazine to help me determine your style and preferences. A survey plat of your property is very helpful to have on hand. Think also of your budget for the project – just like you would for a home remodel project. The more information you can give me, the more successful I will be at offering you the best plan that I can create.
Your Garden Transformation
Once you decide to have me prepare a design using my contractors, I can get you pricing for the total job or we can break it up into pieces to work on over a longer time period. I consult with the contractors regularly to ensure that everything runs smoothly and I select and place all the plants and make sure all the work is done to your satisfaction.If changes are to be made, I get your approval first before continuing.
Concierge Consulting Services
You have the option of ongoing consults as the garden evolves over time with maintenance support as needed. Pricing depends on the need and level of service. If you want to do all the work yourself, I am happy to answer questions, give contractor referrals, and other help as requested.
Landscape Design 
Complete design with accompanying work proposal-hourly work is usually from 4-10 hours.
Landscape Design Consulting
Whether it is ongoing or a one-time consulting service, we understand that a garden is an ever changing work of love and beauty.
A garden is a work in progress. We offer a full range of services that will be put at your disposal,  making your garden into a place that you love!